Orthotics in North Edmonton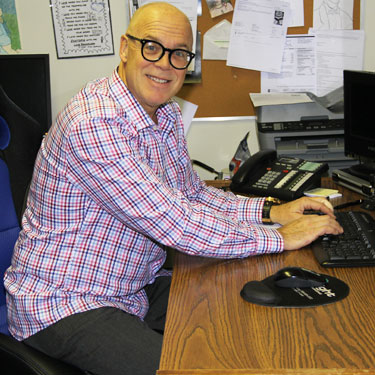 Among several other modalities, North Edmonton Chiropractic & Massage Clinic specializes foot orthotics. Also known as custom foot supports, foot orthoses are carefully structured to fit your unique feet.
Designed specifically for you, these supports are known to balance asymmetry in the feet and legs to provide relief of unwanted aches and pains.
From Foot to Finish
In order to create your perfect orthotics, you will come in for a thorough examination of the feet to help us pinpoint why you are experiencing the discomfort you are feeling.
At this time, we will determine your arch height, evaluate your walking form, and utilize the GaitScan to identify pressure points and weight distribution on each part of your foot. From there, we will complete a foam mold impression that will be sent to our orthotic supplier, and your supports will begin to take shape.
Who Benefits From Orthotics?
Foot orthotics treat the body as a whole, beginning with the feet. Many walking complaints, including heel pain, knee pain, and lower back pain are results of poor foot function. Nobody is immune to foot soreness, which is why people with flat feet, high arches, and any condition in between can reap the benefits of custom orthotics.
From heel spurs and plantar fasciitis to chronic pain and fallen arches, these individualized supports can relieve it all.
An Investment in Your Health
Because they are customized to fit unique to each person, it is difficult to determine the cost of your orthotics. While some patients will require minimal support, others will require maximum stability and complex inserts.
Rest assured, your health is our central focus and we do our best to offer affordable care that makes a difference.
Get your pair of custom orthotics today by contacting our practice for an appointment.
CONTACT US »

Orthotics North Edmonton Killarney| (780) 473-6441