Motor Vehicle Accidents (MVA) North Edmonton
Though it's not the ideal way to get acquainted, here at North Edmonton Chiropractic & Massage Clinic, we make friends by accident. MVAs happen, and we are ready to help you!
If you're one of the many each year who finds themselves involved in an auto accident, you may wonder what you should do. Even drivers with a spotless record can get into accidents. Here are the steps you should take if you're involved in an MVA.
Step 1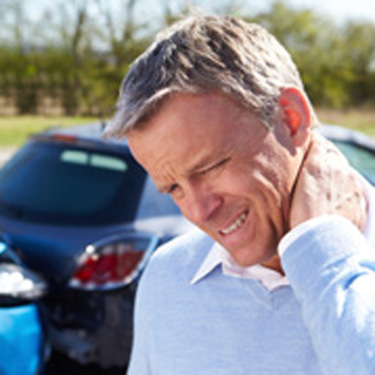 Stop. Period. If your vehicle is involved in an accident and you continue driving, you may be subject to criminal prosecution.
Step 2
Notify the police if any of the following has taken place:
A person is injured. If someone is injured call 911 and inform them of the injury and an emergency response team will be summoned to your accident.
The total damage to all the vehicles involved appears to be more than $2,000.
You have a suspicion that any of the other drivers involved are guilty of a Criminal Code offence. These include driving under the influence of drugs or alcohol.
Be sure to follow the instructions provided by the emergency operator. Police will arrive as soon as possible. Never attempt to move anyone injured in the accident. Doing so may aggravate their injuries.
If no one is injured and the total damage to all the vehicles involved appears to be less than $2,000, notify a Collision Reporting Centre within 24 hours. You are required to complete an accident report at your local police station if the damage is over $2000. This report will be taken as your legal description of what happened and should be completed within a few days past the accident and before you seek repair for your vehicle.
Step 3
If it is safe to do so, get out of your car.
Step 4
When it is safe, and no one is injured, move your vehicle off to the side of the road, so it's out of traffic. If your car's not drivable, turn on your hazard lights or use cones, warning triangles or flares, as appropriate.
Step 5
Record as much information as possible about the accident. Your smartphone is a handy device to perform this action. Before you leave the scene of the accident exchange information with the other driver. Take a picture of the vehicle damage, the driver's license, registration and insurance of the other vehicle.
Step 6
Contact your insurance company as soon as possible after the accident. Tell them what happened and ask for the next steps you should take. Usually, you will need two claim numbers, one for the vehicle repair and one for a personal injury claim.
Get the Medical Care You Need
After you've had an accident, you are most likely going to suffer from pain and stiffness either localized to your neck or back or any part of your body. Some people might say they feel like a truck hit them when in fact they did get hit by a truck. If you are cleared of any serious injury from a medical facility such as a hospital, it's your choice as to what type of treatment or therapy you receive. You are most likely suffering from whiplash or generalized sprains/strains to your entire body.
Typically you become progressively worse after a motor vehicle accident over the hours after the incident. You are likely to feel even worse the following morning after you have laid in bed for several hours. People often report that the second day is the worst day after an accident.
So be aware that if you don't hurt initially but feel extreme pain and limited stiffness the next day you have whiplash or sprains/strains to your skeleton. You will need to be examined by a professional to diagnose your degrees of injury and to document the locations of your pain. This assessment is vital for insurance claim purposes as you might receive the therapy that you not only need but deserve.
Typically if you have a grade 2 whiplash (which is the most common), there are no broken bones. You will qualify for 21 therapeutic sessions with a chiropractor, physiotherapist or massage therapist. But you need to be examined and diagnosed by a medical doctor, chiropractor or therapist to complete the necessary paperwork.
Benefits of Chiropractic Following an MVA
Chiropractic Addresses Whiplash
Whiplash is considered a significant source of pain and suffering. Most people even after a 5-10 km an hour accidents suffer from varying degrees of muscle spasm, pain and limited motion to their neck and back after a motor vehicle accident. Secondary pain symptoms often include recurrent headaches, ringing in the ears or jaw pain. If you are experiencing any of these after a collision, you are likely suffering from whiplash.
The sooner you seek therapy, the better, and chiropractic is one of the most suited therapies for this injury as it addresses the muscle, the ligaments, and the limited bone motion. It is your choice as to what therapy you want to receive as it is your body.
Don't let your insurance company direct you into a therapy mode. Chiropractors treat whiplash every day. At North Edmonton Chiropractic & Massage Clinic Dr. Fitz addresses the muscle soft tissue pain complaint with physiotherapy modalities including traction, and herbs for muscle healing.
You May Have Hidden Injuries
Dr. Fitz will perform a full body evaluation and will identify any other issues if they are present. If required, he will send you for the necessary X-rays. He will also advise you if you may need legal counsel to address the pain and suffering compensation for injuries.
Seek Care Today
If you've been involved in an auto accident, contact our practice right away. We want to help you get the care you need so you can get your life back.

Motor Vehicle Accidents North Edmonton | (780) 473-6441